CAVS case study
CAVS is a registered not for profit charity and Council for Voluntary Services formed in 1994.
An established organisation that responds to assist local residents, its membership organisations and sector partners; local Council, County Council, health, social care, police etc.
CAVS business model comprises a portfolio of schemes and projects, all designed to help those most vulnerable and in need in our community. 
Currently we have 30 paid employees along with over 205 volunteers
What our schemes help with:
Information and advice services to children, young people and families

Building confidence and managing anxiety

Support with accessing education and training

Risky behaviours such as substance misuse and self harm

Social isolation and loneliness

Health support – emotional and physical

Support with friendships and relationships

Access to social groups and clubs

Employment / Training
Levy Transfer
This scheme has benefited not only our apprentice but the organisation as a whole. Without this scheme we would not have been able to offer such a fantastic opportunity to Kia, as we are a not for profit charity. Kia came to us under the Government's Kickstart programme. The Kickstart Scheme provides funding to create new jobs for 16 to 24 year olds on Universal Credit who are at risk of long term unemployment. Here at CAVS we understand the importance of supporting young people to give them better opportunities to gain success.
This is what Kia has to say: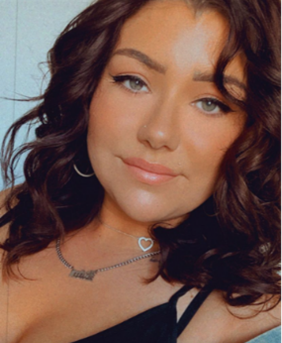 My name is Kia-Caprice, I am 25 years old. I am a Digital Marketing and Communications Assistant at CAVS, Castle Point Association of Voluntary Services. I started working for CAVS on the 13th of September 2021. I originally started off on the Government funded Kickstart Scheme, where I was placed at CAVS for 6 months for temporary work. Once my 6 months came to an end, I got the chance to start an Apprenticeship in Content Producing, so I took the amazing opportunity and started my Apprenticeship on the 24th of March 2022. 
I have always been a very creative and hard-working individual, with an eye for detail. I love designing and creating anything and everything! 
Working at CAVS has really benefitted me as it has helped me become more confident within the work and social environment. I enjoy working towards an end goal and of course getting creative! I always have many exciting and interesting projects going on at work, as well as outside work as I make cakes and crafts.
I am very grateful to have the opportunity to take part within the apprenticeship programme as I feel that my long-term goals will benefit greatly and lead to where I need to be in life.
I hope to have my own business and grow further in my career. 
Nicola Drury, UK Apprenticeship lead for Amazon, said: "We are so excited to be able to continue our support of small businesses across England with the Amazon Apprenticeship Fund. Apprenticeships are crucial for the development of skills, regardless of age and background."
Essex Apprenticeship Levy Transfer Service
Heide Stone -Volunteer Manager at CAVS contacted ACL and was advised of the Apprenticeship Levy Transfer Service. Heide was over the moon to hear of this scheme and the fact they were able to apply for this support was fantastic.
"The guidance and support received from everyone involved from start to finish has been amazing. This was our first time going through this process, so to have the help was essential for us. We would like to thank everyone involved on behalf of both Kia and our organisation. 
We would like to say thank you so much to Amazon for investing in Kia. We are all very excited to watch her bloom and grow through this course. Her additional skills will not only improve our digital marketing output but will give her the much deserved opportunity to gain a fantastic qualification for her future"