Free Support for your apprentices

Find out how your business can access free support for your apprentices.  The Association of Apprentices is a great place for apprentices to connect with others, get advice and access resources to support their apprenticeship, helping you to manage, support and provide a great experience for them.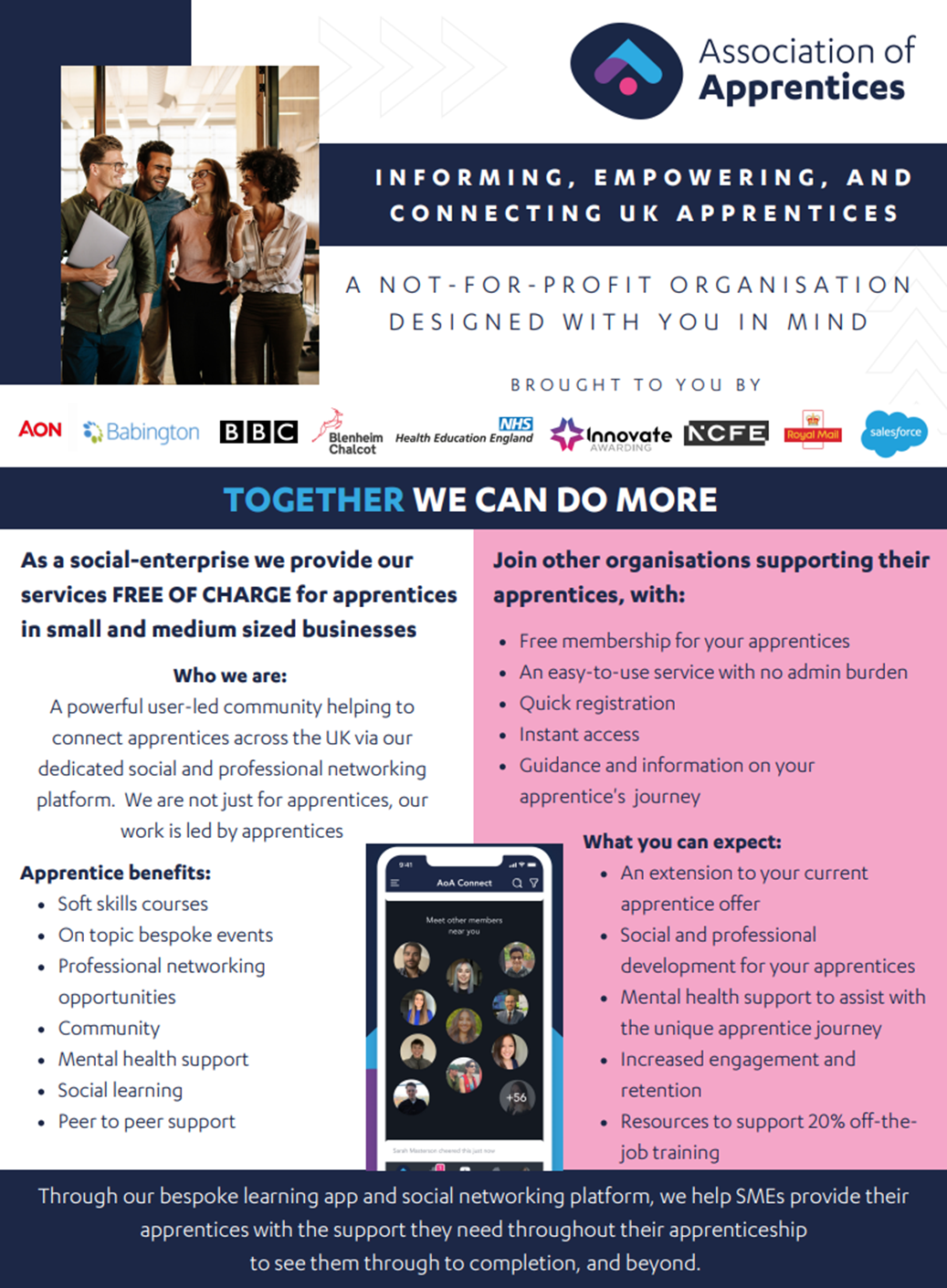 If you are a CITB registered employer taking on a construction apprentice did you know you could apply for grants up to £8,500 for a 2 year apprenticeship?
To find out more contact
Nikki.parsons@citb.co.uk ( South Essex) or Abbie.langridge@citb.co.uk ( North Essex)