TrAC Case Study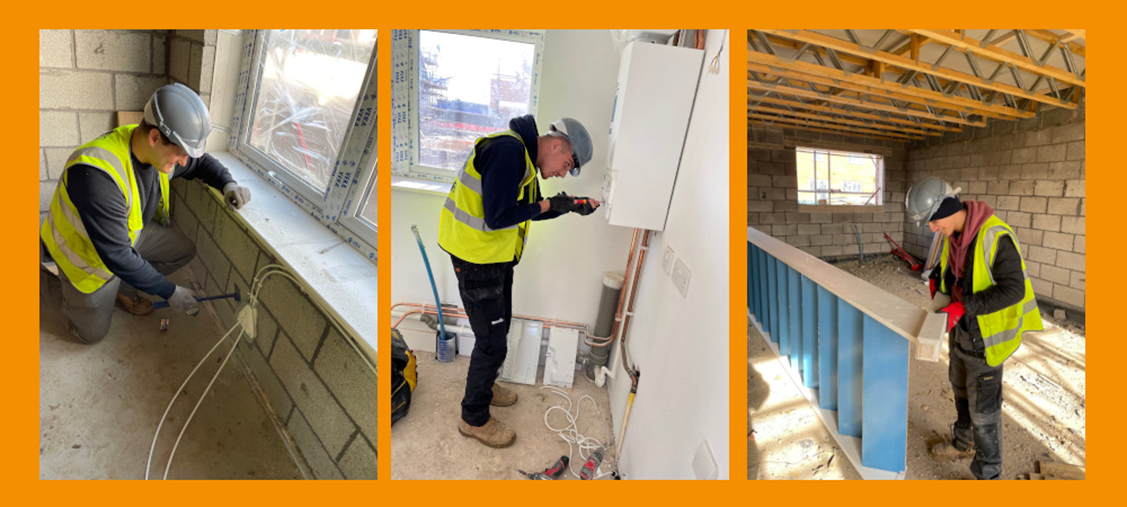 TrAC is a not-for-profit Apprenticeship Training Agency & Shared Apprenticeship Service which has been in operation for 10 years. We employ and support apprentices who work with our host company partners, assisting from recruitment right through to completion and progression. We support individuals to get and maintain their Apprenticeship and all apprentices who have completed their Apprenticeship with TrAC have successfully progressed into work or further learning. We provide a full managed service for our host employers to ensure that we maximise the Apprenticeship opportunities available.

What value does Apprenticeship training give to your organisation/personnel?
Steve Leakey, Managing Director of Higgins Partnerships said, "Apprentices are a valuable part of our business and many of us, including myself, have undertaken an apprenticeship throughout our career progression. Training and developing our team is a fundamental part of what we do and through our apprenticeship roles we are able to bring in early talent and progress them through the organisation allowing them to develop a fulfilling career."

How did you find out about the Essex Apprenticeship Levy Transfer Service?
A contact from Essex County Council put us in touch with Annette Hall, Commissioner for Skills Development in the Skills Strategy & Growth Team, back in December 2020. We initially met over Microsoft Teams and discussed the Essex Apprenticeship Levy Transfer service while discussing the opportunities we had in Essex that we required levy share funding for.
How easy did you find the service to use and the levy transfer process?
The Apprenticeship Levy Transfer Service has been very easy to use – the form is user friendly and does not request unnecessary information which makes it a quick and easy process overall. The levy transfer process itself is also very easy to use – the government system alerts you at each stage, what information you need to carry on and once an initial levy share connection is made, the process is very self-explanatory.

How has the levy transfer from Essex County Council benefitted your organisation?
Every Apprenticeship now gets logged through The Apprenticeship Service online portal but unfortunately, the government has only allocated each employer 10 reservations of funding. This means that only 10 Apprenticeships can be put through the government system without levy funding which for an Apprenticeship Training Agency who solely focus on employing apprentices, doesn't work. This makes us as a business very heavily reliant on receiving transfers of levy funding. We are very grateful to all of our levy sharing partners for supporting us to allow us to continue to provide sustainable Apprenticeships to our employees and host company partners alike, including Essex County Council.